Discover more from Techshots's Newsletter
Technical Updates in short
Bionic Limbs
Imagine an artificial arm that moves naturally in response to your thoughts, that allows you to feel both the outside world and your own movements, and that is as strong and graceful as an intact, BIOLOGICAL LIMB.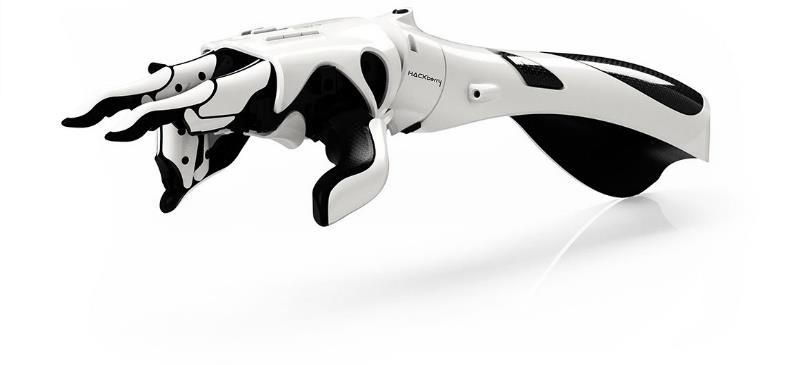 What are Bionic Limbs?
Bionic limbs are artificial limbs that work by using signals from an individual's muscles to seamlessly move. Some bionic limbs also rely on electrical signals from the brain and nerves in order to create the proper movements. These limbs, such as bionic hands, are either electronically or mechanically powered, with some bionic options relying on a combination of both. Whereas traditional prosthetic limbs require complete body power to work, bionic limbs provide much more support and capability by using both muscles and the brain to power them.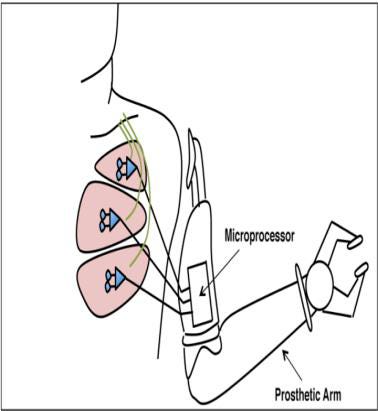 How does a Bionic Arm works?
Bionic arms such as the HERO ARM are worn by people with upper limb differences. Bionic arms work by picking signals from a user's muscles. When a user puts on their bionic arm and flexes muscles in their residual limb just below their elbow, special sensors detect tiny naturally generated electric signals and convert these into intuitive and proportional bionic hand movement. The bionic hand is controlled by tensing the same muscles which are used to open and close a biological hand. To close the Hero Arm's hand, and perform the selected grip, imagine flexing the wrist inwards while pulling the fingers into the heel of the hand. To open the hand, imagine extending the wrist with an outstretched palm.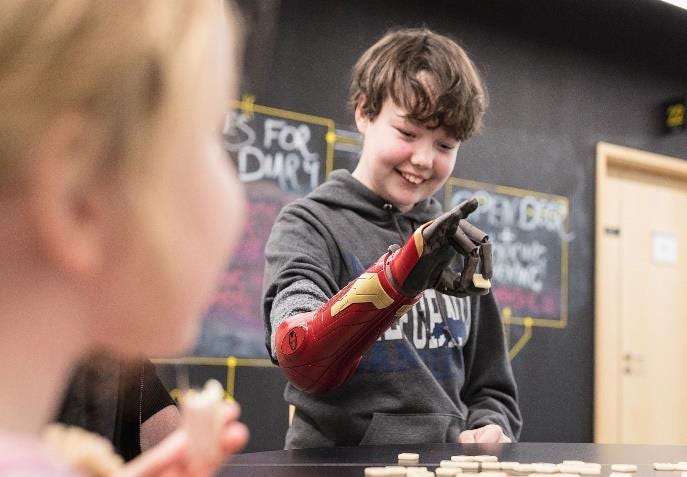 What is the technology lies in?
Most Hero Arm users tell that they are able to control their bionic hand within just ten minutes, whereas some require a little more rehabilitation to strengthen their muscles sites. The technology is known scientifically as electromyography, and the special sensors in bionic arms are electromyographical, or EMG, electrodes. Myoelectric bionic arms are plug and play, meaning users can take their bionic arm on and off with ease. The Hero arm has an adjustable dynamic socket for maximum comfort. No surgery is required; simply identify a user's strongest muscle sites and take a 3D scan or cast their residual limb before custom building a Hero Arm. Myoelectric limbs are externally powered, using a battery and electronic system to control movement. Each prosthesis is custom made, attaching to the residual limb using suction technology. Once the device has been securely attached, it uses electronic sensors to detect even the smallest traces of muscle, nerve and electrical activity in the remaining limb. This muscle activity is transmitted to the surface of the skin where it is amplified and sent to microprocessors, which use the information to control the movements of the artificial limb. Based on the mental and physical stimulus provided by the user, the limb moves and acts much like a natural appendage. By varying the intensity of the movement of their existing functional muscles the user can control aspects such as strength, speed and grip in the bionic limb. If muscle signals cannot be used to control the prosthesis, switches with a rocker, pull-push or touchpad can be used. Improved dexterity is achieved via the addition of sensors and motorised controls, thus enabling users to perform tasks such as using a key to open a door or getting cards out of a wallet.
HISTORICAL PERSPECTIVE:
The term 'bionics' was first used in the 1960s. It combines the prefix 'bio'- meaning life- with the 'nics' of electronics. Bionics is the study of mechanical systems that function like living organisms or parts of living organisms.
Artificial limbs, or prosthesis, are used to replace a missing body part which may have been lost due to trauma, disease or congenital defect. The type of prosthesis a person can use is dependent on the individual, including the cause of amputation or limb loss, and the location of the missing extremity.
Basic artificial limbs have been used since 600 BC. Wooden legs, metal arms, hook for hands- while these primitive replacements gave the wearer back some semblance of movement or function, they were often uncomfortable, difficult to use, had poor functionality and were cosmetically unattractive.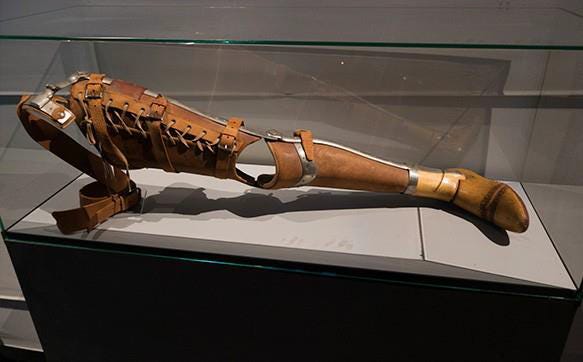 Today, researches are striving to develop lighter, smaller, better-controlled, more lifelike and affordable options. What's different about the new generation of prosthetic limbs is their union with bionic technology and the way they combine fields of study as diverse as electronics, biotechnology, hydraulics, computing, medicine, nanotechnology and prosthetics. Technically, the field is known as Biomechatronics, applied interdisciplinary science that works to integrate mechanical element devices with biological organisms such as human muscles, bones, and nervous systems.
An Article By: Biogen Events
---
DISCLAIMER
Shaastra TechShots' publications contain information, opinions and data that Shaastra TechShots considers to be accurate based on the date of their creation and verified sources available at that time. It does not constitute either a personalized opinion or a general opinion of Shaastra or IIT Madras. The information provided comes from the best sources, however, Shaastra TechShots cannot be held responsible for any errors or omissions that may emerge.