Discover more from Techshots's Newsletter
Technical Updates in short
The First Stealth Plane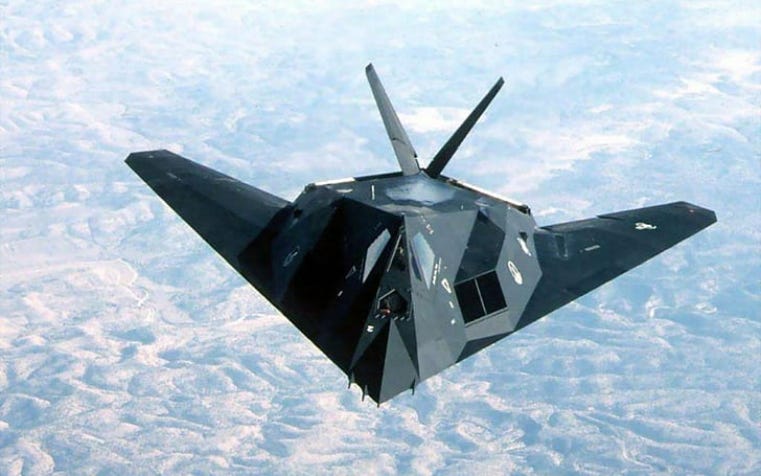 Stealth aircraft are designed to avoid detection using a variety of technologies that reduce reflection/emission of radar, infrared, visible light, radio frequency (RF) spectrum, and audio, collectively known as stealth technology.
The Lockheed F-117 Nighthawk was the first stealth plane that took its first flight in the year 1981 on 18th of June at Groom Lake, Nevada. It got approved in 1983 and it was secret until it was revealed in 1988.
The concept of stealth aircraft was introduced by Pyotr Yakovlevich Ufimtsev, a soviet mathematician in his seminal paper of Method of Edge Waves in the Physical Theory of Diffraction. He demonstrated that he could calculate radar cross-section across wing's surface and along its edge. Initially, the designs are aerodynamically unstable and computer technology couldn't provide the required support.
Until 1978 the production of F-117 is not approved. They approved this project after Lockheed cooperation has provided with Lockheed  Have Blue. It has two variants which are: F-117N(seahawk) and F-117B. Its basic price was evaluated at 42.6 million USD and the average price for each unit is approximately 111.2 million USD. Total of 64 units were made in which 5 YF-117A's(prototypes) and 59 F-117A's(production version).
● Crew: 1
● Length: 65 ft 11 in (20.09 m)
● Wingspan: 43 ft 4 in (13.21 m)
● Height: 12 ft 5 in (3.78 m)
● Wing area: 780 sq ft (72 m2)
● Airfoil: Lozenge section, 3 flats Upper, 2 flats Lower
● Empty weight: 29,500 lb (13,381 kg)
● Max takeoff weight: 52,500 lb (23,814 kg)
● Powerplant: 2 × General Electric F404-F1D2 turbofan engines, 10,600 lbf (47 kN) thrust each
Performance
● Maximum speed: 594 kn (684 mph, 1,100 km/h)
● Maximum speed: Mach 0.92
● Range: 930 nmi (1,070 mi, 1,720 km) ;unlimited with aerial refueling
● Service ceiling: 45,000 ft (14,000 m)
● Wing loading: 67.3 lb/sq ft (329 kg/m2) calculated fro
● Thrust/weight: 0.40
Armament
2 × internal weapons bays with one hardpoint each (total of two weapons) equipped to carry:
● Bombs:
○ GBU-10 Paveway II laser-guided bomb with 2,000 lb Mk84 blast/fragmentation or BLU-109 or BLU-116 Penetrator warhead
○ GBU-12 Paveway II laser-guided bomb with 500 lb Mk82 blast/fragmentation warhead
○ GBU-27 Paveway III laser-guided bomb with 2,000 lb Mk84 blast-fragmentation or BLU-109 or BLU-116 Penetrator warhead
○ GBU-31 JDAM INS/GPS guided munition with 2,000 lb Mk84 blast-frag or BLU-109 Penetrator warhead
○ B61 nuclear bomb
An Article By: AeroFest Team
---
DISCLAIMER
Shaastra TechShots' publications contain information, opinions and data that Shaastra TechShots considers to be accurate based on the date of their creation and verified sources available at that time. It does not constitute either a personalized opinion or a general opinion of Shaastra or IIT Madras. The information provided comes from the best sources, however, Shaastra TechShots cannot be held responsible for any errors or omissions that may emerge.